Continental AllSeasonContact vs Hankook Kinergy 4S2
Test Results
Independent comparison tyre tests are the best source of data to get tyre information from, and the good news is there have been eighteen tests which compare both tyres directly!
Out of these eighteen tests:
Continental AllSeasonContact finished ahead of the Hankook Kinergy 4S2 in ten of the tests
Hankook Kinergy 4S2 finished ahead of the Continental AllSeasonContact in eight of the tests
While it might look like the Continental AllSeasonContact is better than the Hankook Kinergy 4S2 purely based on the higher number of test wins, tyres are very complicated objects which means where one tyre is better than the other can be more important in real world use.
Lets look at how the two tyres compare across multiple tyre test categories.
Real World Driver Reviews
Tyre Reviews also collects real world driver reviews for the Continental AllSeasonContact and Hankook Kinergy 4S2.
In total the Continental AllSeasonContact has been reviewed 35 times and drivers have given the tyre 81% overall.
The Hankook Kinergy 4S2 has been reviewed 26 times and drivers have given the tyre 76% overall.
This means drivers in real world driving, people prefer the Continental AllSeasonContact.
Overall Winner: Hankook Kinergy 4S2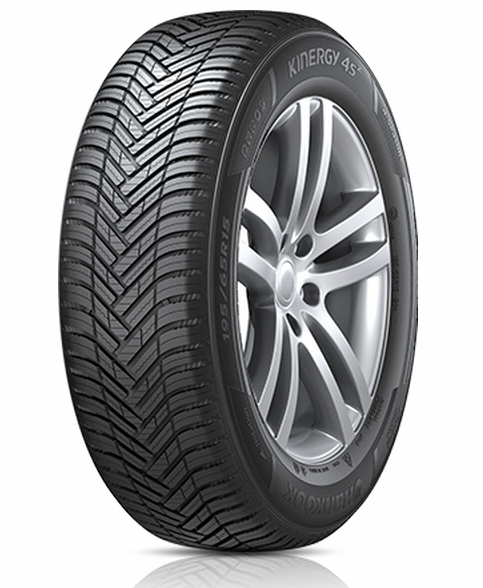 Footnote
This page has been developed using tyre industry testing best practices. This means we are only comparing tests which have had both tyres in the same test.
Why is this important? Tyre testing is heavily affected by things like surface grip levels and surface temperature, which means you can only compare values from the same day. During a tyre test external condition changes are calculated into the overall results, but it is not possible to calculate this between tyre tests performed on different days or at different locations.
As a result you will see other tests on Tyre Reviews which feature both the Continental AllSeasonContact and Hankook Kinergy 4S2, but as they weren't conducted on the same day, the results are not comparable.
Lots of other websites do this sort of tyre comparison, Tyre Reviews doesn't.